Smoked Cinnamon Apple Crisp is an excellent way to finish off your next smoked meal. I took the opportunity to include this in the smoker with a beautiful pork butt. Something just feels right about smoking pork and apples together don't you think? Using a cast-iron skillet adds a great touch to this classic dessert.
---
Smoked Cinnamon Apple Crisp – Cook's Notes
To create this Smoked Cinnamon Apple Crisp, smoke the apples first then finish them off in your cast iron skillet. The results are amazing. A touch of smoke, sweet brown sugar, and a hint of cinnamon. This is a decades-old recipe we picked up when we lived in Toronto courtesy of Toby's Good Eats restaurant.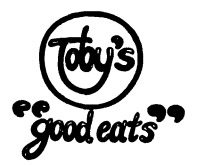 Toby's Good Eats on was a popular downtown restaurant back then – it seems they have transformed into a multi-unit pub-style menu now.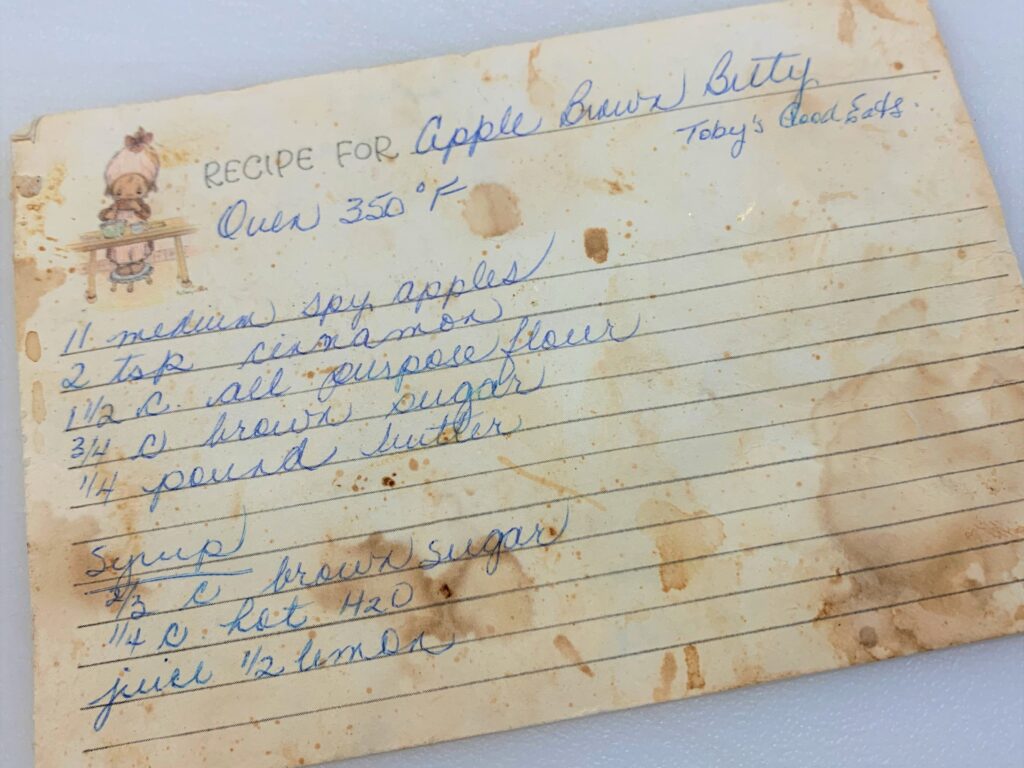 As you can see from this well-used recipe card, this dish has been popular with our family for over thirty years now. I hope it is as popular with your family. Especially now since we have added the apple smoking step I think you will really enjoy this smoked apple cinnamon crisp dessert. By the way, don't look for Spy apples here in the U.S. – they are a Canadian thing. Fuji apples work just fine.
---
Smoking Tips
Keep in mind there are two parts to this smoked cinnamon apple crisp recipe. One for the filling and one for the syrup. Each one has its own brown sugar quantity. From the original recipe, we are splitting the original cook time of 60 minutes in half. 30 minutes pre-smoking the apples and the remaining 30 minutes for the final cook. Note the change in the smoker temperature for the second part of the cook-up to 350 F | 177 C.
---
Smoked Cinnamon Apple Crisp
Course: Dessert
Cuisine: Smoked
Difficulty: Medium
All times are approximate. Please use the internal temperature as your guide.
ingredients and supplies
Filling Ingredients

10 – 12 Fresh apples (Fuji apples)

2 tsp – cinnamon, ground

1 1/2 cups – all purpose flour

3/4 cup – brown sugar

1/4 lb. – butter

Syrup

2/3 cup – brown sugar

1/4 cup – hot tap water

Juice of half lemon
Directions
Smoke the Apples.
Prepare the apples by peeling and coring them. If you prefer you can leave the peels on. Slice the apples so they are all roughly an equal thickness. Place them in a single layer in a pan suitable for smoking. Sprinkle evenly with cinnamon and half of the brown sugar. Smoke at 250 F | 121 C for 30 minutes. I used my usual oak and pecan wood blend.
Prepare the Topping.
Layer the smoked apples into the skillet and pour over half of the brown sugar syrup. In a small bowl blend the butter, the remaining brown sugar, and flour using a pastry blender.
Add the Topping.
Cover the surface of the apples in the skillet with the flour topping mixture. Pour over the remaining brown sugar syrup.
Final Smoke.
Smoke the cinnamon apple crisp for 30 to 40 minutes at 350 F | 177 C until the apples are tender and the topping has a bit of a crunch.
Serve.
Serve warm with some ice cream and enjoy!
Recipe Video