A smoking pan with rack is a must for smoking. Just my opinion. The professionals are putting their meats directly on the grates inside their smokers probably. Maybe they have someone else around who is cleaning their smoker.
---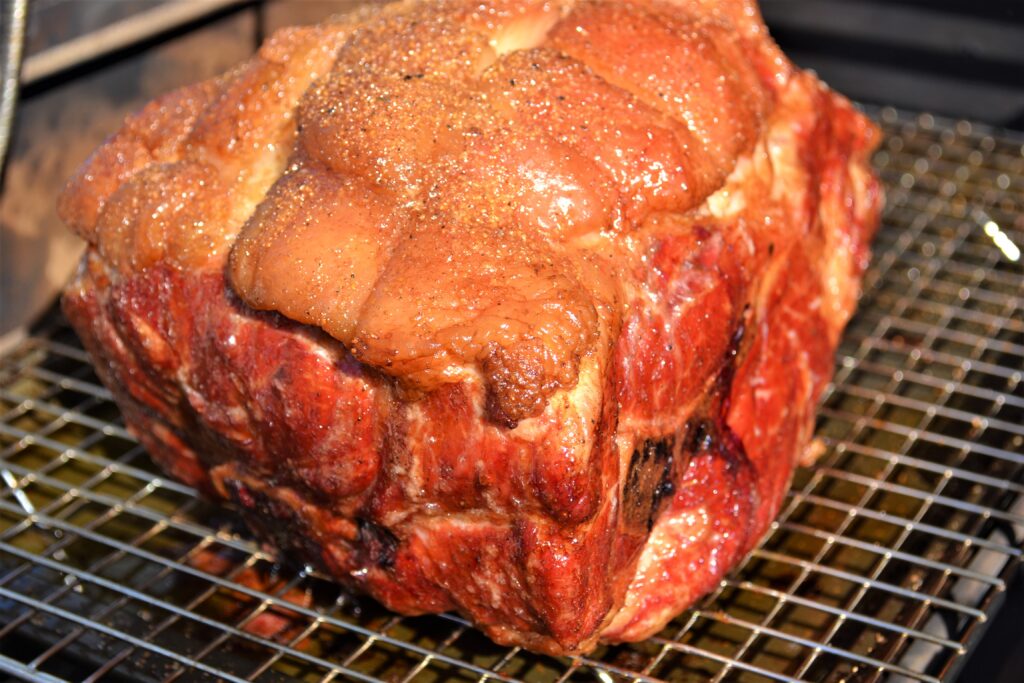 Easier Clean Up
Or maybe the thinking is that using a pan and rack like this could discourage the smoke from reaching the bottom of the meat. I doubt that very much since that is the purpose of the rack. In any case, I am just a backyard cook and this makes clean-up easier. Especially true with something like this pork butt/shoulder which will render a lot of fat into the bottom of your pellet grill. This fat will be waiting for you to clean up the next morning after a 10-hour cook. A smoking pan with rack will still need to be cleaned of course but it makes it a bit easier. Line it with foil – even better!
Here is the one I have been using, which I like but there are plenty of similar options to choose from.
Are you a big fan of smoked chicken? Check out this Juicy Smoked Whole Chicken post! Or how about some Yummy Pulled Pork?
---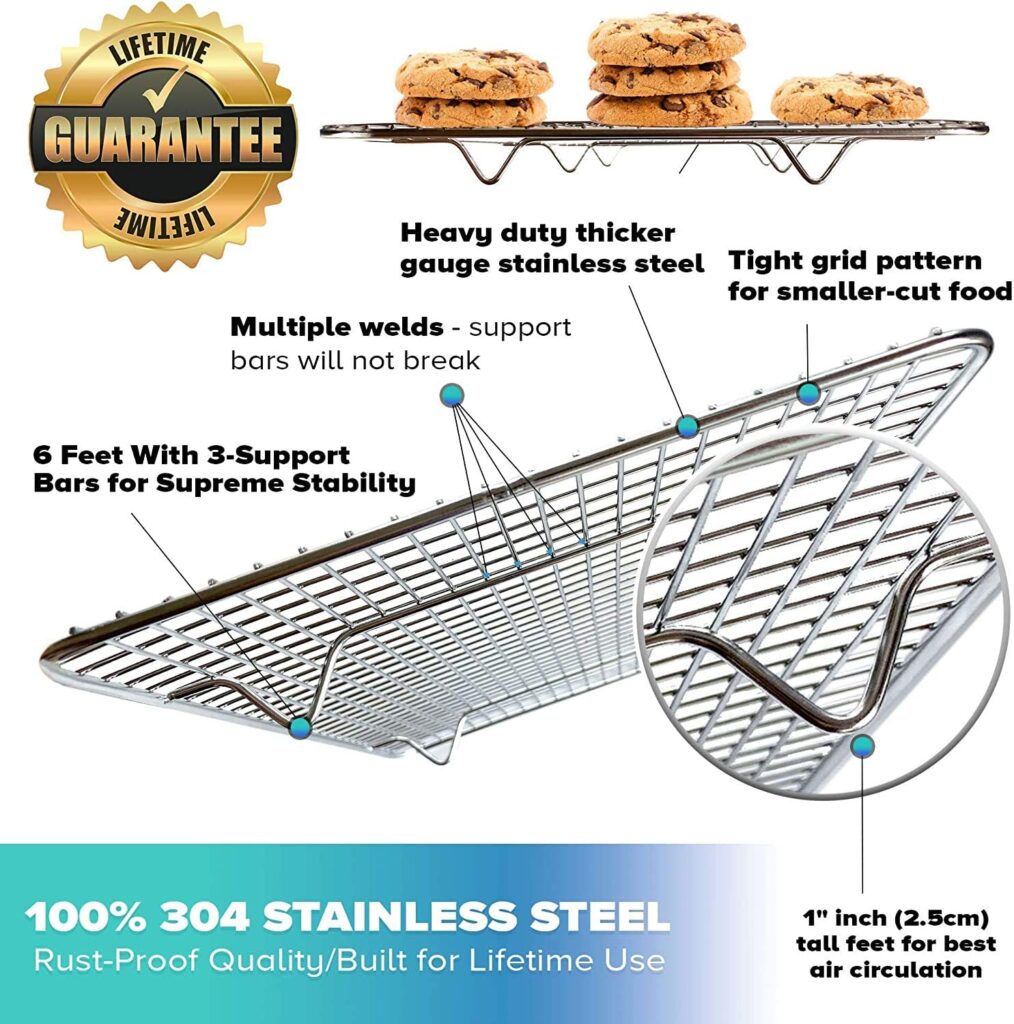 HIGH QUALITY SET: Make cooking easier and use our commercial quality half sheet pan (13.1″ x 17.9″ x 1″ in) & cooling rack (12.2″ x 17″ x 1″ in) together or separately. Place the rack inside the pan and cook food on top or bake items directly on the pan. Use the rack to cool pastries, roast meats, poultry, grill, bbq, veggies, & cook healthier, oil-free, crispier bacon, fries, chicken wings, and more!
SUPERIOR CONSTRUCTION: Each wire rack is made from rust-proof, 304 stainless steel and is dishwasher-safe for easy clean-up. Our heavy-duty aluminum roaster pan does not warp from repeated oven use. Aluminum bakeware is a good heat conductor for faster cooking time.